Elder Azul
Site Owner





Posts

: 837


Join date

: 2012-12-15


Age

: 29


Location

: Camden, SC

Wolf Information
Gender: Male
Age: 9
Purchases:

Subject: Summer Banner Suggestions June 18th 2015, 19:16

---

On 1 August, we will be changing banners for Summer. If you would like to participate in the banner selection, please follow these guidelines:

Requirements for banner

Must be at least 900 pixels wide - minimum!

Must say "Age Of The Wolves"

Must say "Follow Your Destiny"

Must say "Semi-Realistic Literate Wolf RP"

Must have your character name on the image

Must have a wolf in it!

Must have a sense of summer in it!

Be creative as you want!

Whichever member's image is chosen, they will receive

100 BONES

. For just submitting banner ideas, each person will receive

10 BONES

. Anyone who does not follow the guidelines, will be asked to either make corrections or their submissions will NOT count.
Warrior Striker
Member





Posts

: 94


Join date

: 2014-09-19


Age

: 19


Location

: Your mom.

Wolf Information
Gender: Male
Age: 2 Yrs Old
Purchases: Third Character

Subject: Re: Summer Banner Suggestions June 18th 2015, 19:32

---

_____________________

| Rogue Mjölnir - Captive Juno - Lead Healer Cliché - Hunter Xerentis - Apprentice Striker |
Rose Of Helidos
Deceased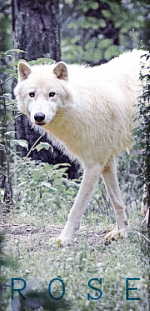 Posts

: 377


Join date

: 2014-07-18


Age

: 18


Location

: The Moon

Wolf Information
Gender: Female
Age: 5
Purchases: 4 Character Slots, Small Wolf (61 CM)

Subject: Re: Summer Banner Suggestions June 18th 2015, 21:27

---
Alpha Desmond
Site Owner





Posts

: 340


Join date

: 2014-12-19

Wolf Information
Gender: Male
Age: 5 Years Old
Purchases: Large Wolf | Rogue

Subject: Re: Summer Banner Suggestions June 18th 2015, 22:56

---
Alpha Sitka
Member





Posts

: 160


Join date

: 2015-01-02


Age

: 17


Location

: Hogwarts

Wolf Information
Gender: Male
Age: 6
Purchases: None

Subject: Re: Summer Banner Suggestions June 19th 2015, 16:59

---

_____________________
Delta Braelyn
Member





Posts

: 198


Join date

: 2014-09-24


Age

: 20


Location

: In a lovely field.

Wolf Information
Gender: Female
Age: 4 Years
Purchases: 2 Character Slots

Subject: Re: Summer Banner Suggestions June 20th 2015, 09:39

---

_____________________



Last edited by Delta Braelyn on July 3rd 2015, 04:56; edited 1 time in total
Guest
Guest


Elite Desoto
Moderator





Posts

: 231


Join date

: 2015-02-08


Age

: 16


Location

: Death City

Wolf Information
Gender: Male
Age: 7 years old
Purchases:

Subject: Re: Summer Banner Suggestions June 25th 2015, 00:31

---

_____________________
Sponsored content

Subject: Re: Summer Banner Suggestions

---