Name:
Xora
Gender:
Female
Age:
5 years
Breed:
Timber Wolf
Height:
69 cm
Pack:
Helidos
Rank Requested:
Healer
Appearance:
Xora is a black wolf with mixes of greys and browns, barely noticeable. She is not a large wolf at all and instead is a bit small, standing at 69 cm. She has piercing green eyes. Xora has her fix of scars, most not noticeable at all. She has short legs and has a larger build, this makes her not as fast as most wolves although she isn't weak at all. Her paws are large but not large enough to make her clumsy, although she is very well balanced. She has medium sized pointed ears and a long muzzle. Her fur is fluffy and medium length.  
Personality:
She is a bit of a mysterious fae. She is quiet and likes to keep to herself, but she comes around whenever you need her. She is nice whenever she actually gets close to anybody. Although she tries not to get close to anybody. Otherwise she just does her job and minds her own business like she taught herself. She is very smart and skilled in healing since she had been doing it her whole life. She often is looking for new ways to help a wolf and loves to experiment with herbs. Although she knows how to conserve when herbs are hard to find. When it comes to finding herbs though, she knows exactly where to find them and how to find them.
Photo: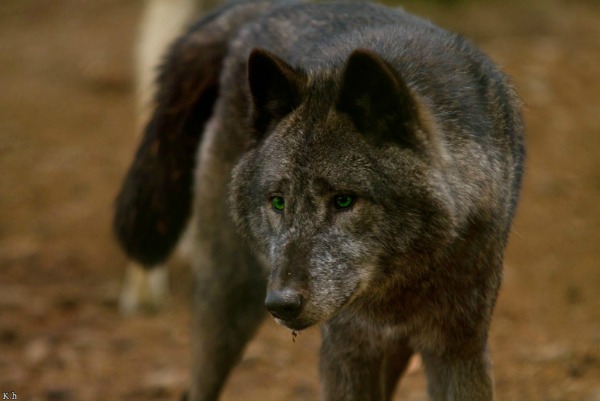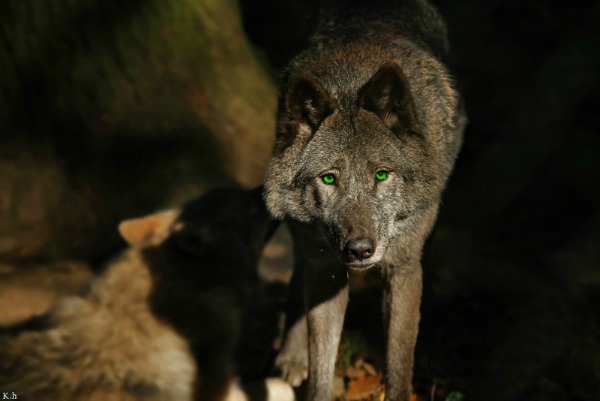 History:
Xora was born to two Warriors in a litter with three males and one other female. Her mother was happy with her rank, while her father wished to become a larger rank. He was desperate to impress the Alpha and at some point he decided that maybe if he made his pups strong and powerful they could help him, so he forced them to train and train when they became Apprentices. The rest of Xora's siblings had no problem with it, but Xora never wanted to be a Warrior, instead she wanted to examine and experiment with plants. At this time she knew nothing about the art of healing, and her father was infuriated. He disowned her and even turned her siblings and mother against her. So she left them, still staying with the same pack, and soon found a healer who was willing to teach her all he knew and "adopt" her. She accepted his offer and they trained together and grew very close. They formed a strong Mentor and Apprentice relationship that seemed almost unbreakable. That was until her second winter, she decided to confess her true feelings towards him but he had feelings for another fae in the pack. Xora was heartbroken by this and out of sadness, she kept to herself and promised herself not to open up to anybody else. She was afraid letting anybody get close to her just to be heartbroken again. So she watched from the shadows as her old Mentor was raised into Lead Healer and her father and siblings soon won the love of the pack and overruled the Alpha. She couldn't take much more of it, she was invisible and she had nobody to care for and nobody cared about her.
So at three years old, she left. She joined a few packs but none of them felt right, one was absolutely rude and evil, another was to large to feed and wolves were starving, she knew she was no help by taking their food. And lastly, the other thought females were just toys. She couldn't stand any of those packs. She just wanted to be happy, she wanted a life that mattered. And now that she was older, she knew she wouldn't get a mate or be able to watch her young grow. She would be lonely forever. The last time she had felt hope was when she told her Mentor about her love for him. To keep her mind off of everything, she would experiment and find new ways to heal. She wouldn't spread her knowledge unless needed. Unless she happened to get close to anyone, she would keep to herself and do her job.
Joining Keys:
Joining keys present and eaten by a hungry wolf - Alphess Rose
How did you find Age?
I'm Zephyr :3
Example Post:
Not needed - Alphess Rose
Site Season/Year:
5th Winter